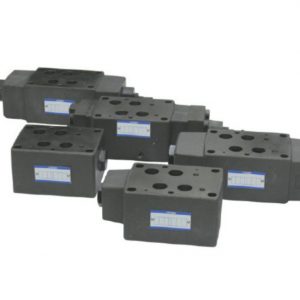 04 Series Modular Valve
04 Series Modular Valves Dealer in Chennai. We are occupied with offering a far reaching scope of Products to the customers. Our clients can profit these items in various determinations from us.
04 Series Modular Valves Distributor in Chennai. For hydrodynamics frameworks with high stream rates, which 03 series valves (Maximum Flow pace of 70 L/min.) are not equipped for taking care of, 06 series secluded valves (may stream paces of 500 L/min.) have been expectedly utilized. In such cases, the utilization of 04 series valves for pressure driven frameworks with stream rates up to 300 L/min. will assist with lessening both expense and framework size. 04 series valves for Phosphate Ester Fluid are likewise accessible. To indicate a model for Phosphate Ester Fluid, prefix "F" to the model number. Since the extraordinary seal (FluoroRubber) are to be utilized .
| | |
| --- | --- |
| Size | Medium, Large & Extra Large |
| Color | Grey, Blue & Yellow |
| Length | 250 cm |
| Warranty | 1 Months |